Our Lady of Peace Parish
STRUGGLING TO BALANCE YOUR FAITH AND YOUR FAMILY?
Waking up each day wondering how am I going to do it all?
We are all searching for peace in our lives, peace in our families, and peace in our homes.
The challenges of this fast paced, do it all, and be it all society we live in makes it difficult to see where there is peace anywhere in the world.Wondering where God is in all this?
The One Hour to Peace
"2,000 years ago, on the night before he died, Jesus reclined at table with his disciples. While they ate, he took bread and proclaimed it his Body. He lifted a cup of wine, and declared it his Blood.He promised his disciples that every time they blessed and shared the bread and the wine in this way, he would be present.Since that day, all over the world, in places large or small, grand or humble, his followers have gathered on the Lord's Day, Sunday, to share in this holy meal together."Liturgy Training Publication "From Mass to Mission"
WE INVITE YOU
Gather with friends and family
Discover why we go to Mass and how going to Mass can change your life.Give us just five hours and we will show you how just one hour a week at Mass can change your life. Will you come and see how to find peace?
We believe so strongly in this opportunity that each time you join us you will be entered into a drawing for "Dinner on Us" through a gift card to a local restaurant.
FIND WHAT I'VE FOUND
YOU ARE NOT ALONE IN THE STRUGGLE TO BALANCE LIFE.
MANY BEFORE YOU HAVE BEEN ON SIMILAR JOURNEYS TO FIND PEACE.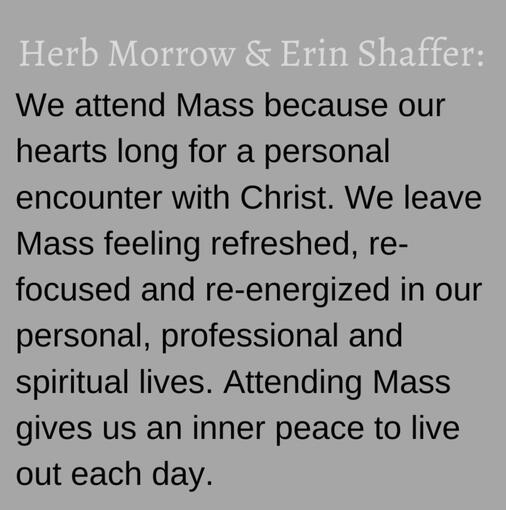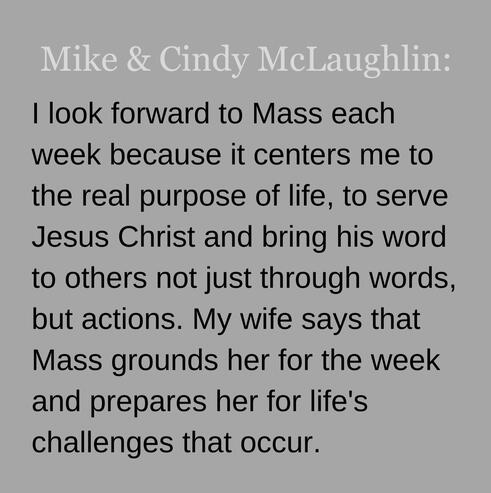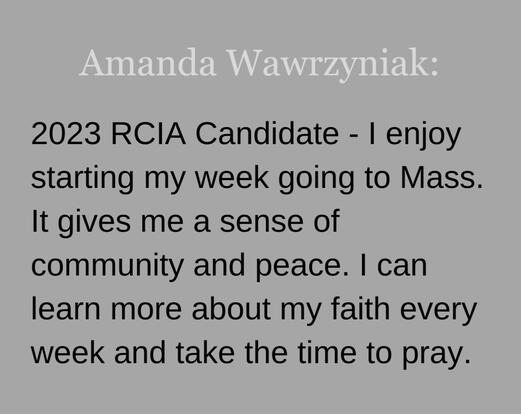 FAQ's
What does it cost?
One Hour to Peace is a free program! All you have to do is let us know when you are coming.What is the time commitment?
We'll meet every week for five weeks from October 1 through November 2 for one hour. Weekly options are: Sunday morning at 9:30am or Sunday evening after the 4:30pm Mass (dinner and babysitting available), Monday at 6:30pm, Wednesday at 10am, and Thursday at 6:30pm (babysitting available). Need to change the day you are coming, no problem. Come when you can. Can't commit to weekly, we have a one-day retreat option on November 4th from 9am-3pm.What are the sessions like?
At each session we'll gather as a group to watch a video. Fr. Rich and Fr. Dan will have a short teaching based on the topic of the week. We will break into small groups to dive deeper. There's no pressure to share or talk if you don't want to-the small group is there to continue the conversation and bounce ideas off.
READY TO FIND PEACE?
The One Hour to Peace begins on October 1st and we'd love to have you join us.

Our Lady of Peace Church
2401 West 38th St.
Erie, PA 16506
814-833-7701